Art Thessaloniki Fair, from 21 to 24 November 38 galleries Billy Zane as Honoured Artist and works of art by more than 500 artists
Ημερομηνία:
Monday, 18 November, 2019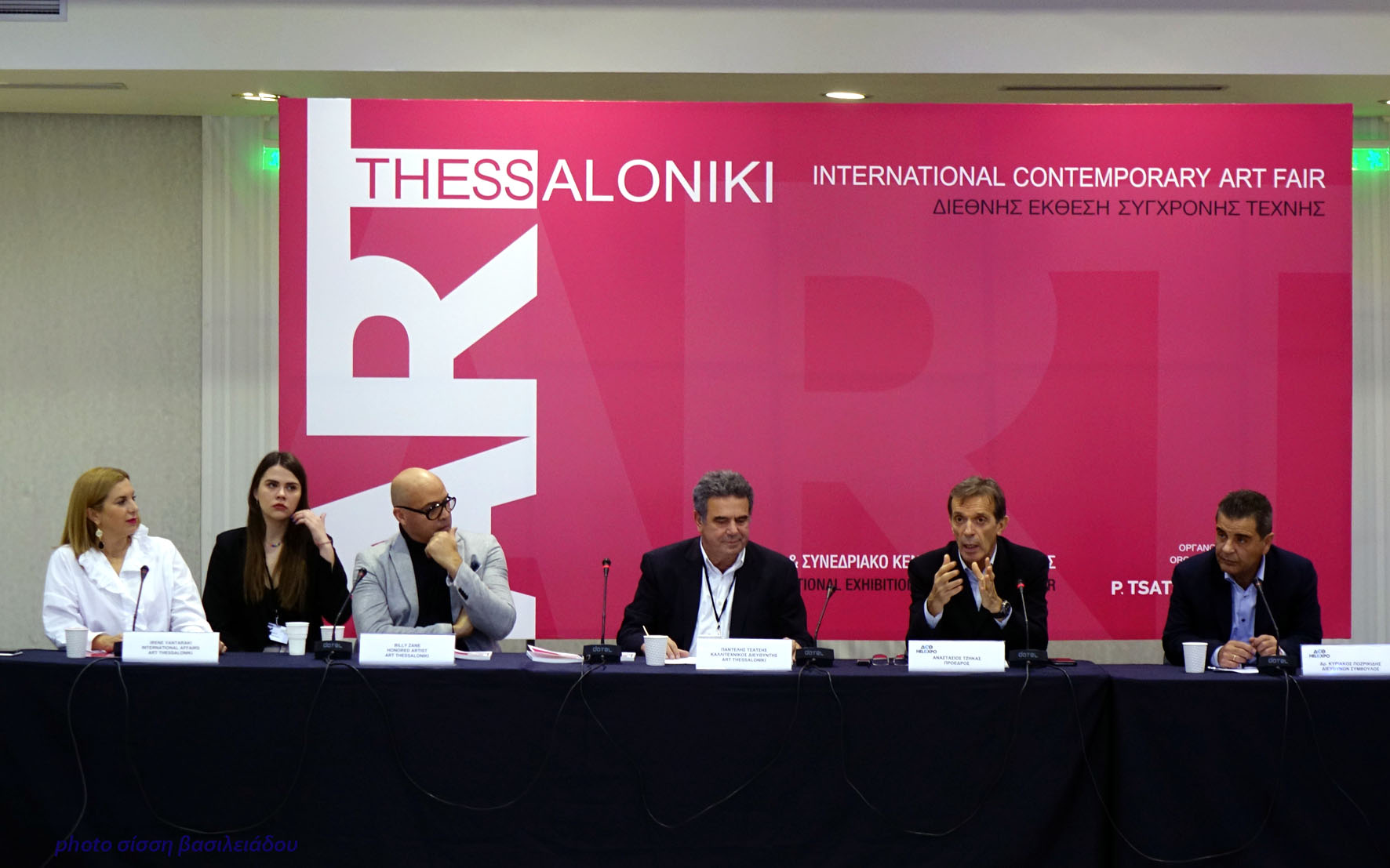 The 4th Art Thessaloniki Fair will open on Friday 21 November at the Thessaloniki International Exhibition Centre, with 38 galleries from Greece and abroad being represented, internationally renowned actor and artist Billy Zane attending as Honoured Artist, and works of art by more than 500 artists being exhibited.
This year's event will be especially vibrant with museum exhibitions, projects, and awards established especially for it.
More specifically, the museum exhibitions of the 4th Art Thessaloniki Fair include those of the works of Billy Zane and Dennis Oppenheim, the 'Unexpected Dialogue' – Picasso & Jankulovski, with ceramics by Pablo Picasso and paintings by Mice Jankulovski, as well as the collection on 'Balkan Masks' by the Yiorgos Melikis Ethnographic Centre – Mask Research Centre.
The exhibition will also host 13 separate projects, among which will be the 'Mataroa' award for artists up to the age of 33, which is being established in cooperation with the Cultural Association of Entrepreneurs of Northern Greece, as well as three awards for the Best Gallery, Best Curator, and Best Artist, in cooperation with World Association of Visual Arts (WAVA).
Furthermore, Art Thessaloniki will also host ARTANKARA Art Fair, with which it has been twinned.
The Press conference
Our goal is to establish Thessaloniki as a centre for culture, noted President of TIF-Helexpo, Mr Tassos Tzikas, at the press conference in view of the opening of Art Thessaloniki, while he characterised this year's event as especially important. He also mentioned the Honoured Artist, Billy Zane, noting that it is a great honour for the Exhibition to welcome him.
In turn, TIF-Helexpo CEO Kyriakos Pozrikidis stressed that this year's Art Thessaloniki is stronger than that of the year before, and he invited people to embrace it.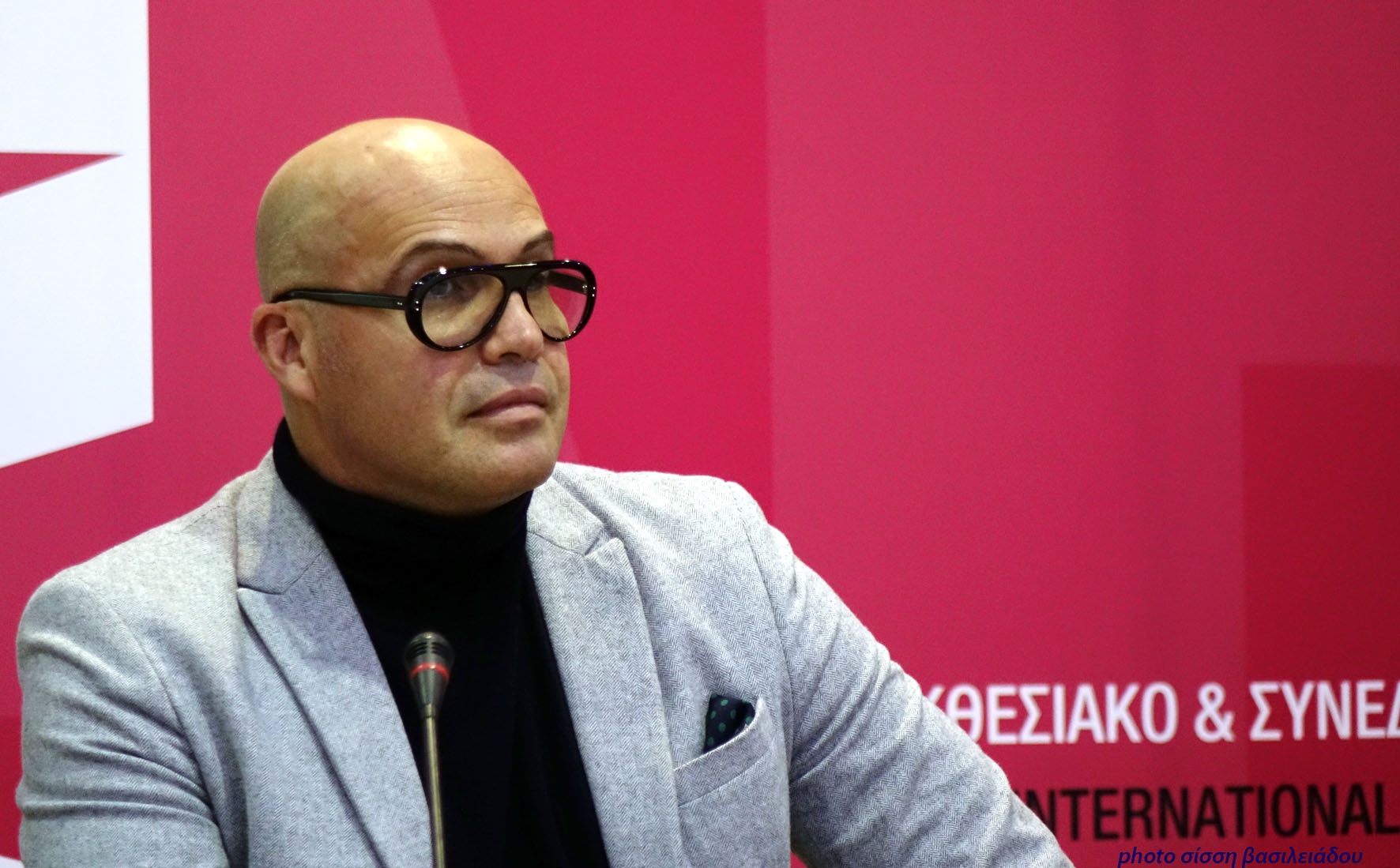 Artistic Director of Art Thessaloniki Pantelis Tsatsis underlined the international character of the exhibition, as 18 of the 38 participating galleries are from countries such as Belgium, USA, Switzerland, Romania, Turkey, Albania, and North Macedonia. In fact, he made it known that Art Thessaloniki is looking to the east and hopes that future events will host participants from that part of the world. Referring to Billy Zane, he noted that the quality of his work was the criterion by which he was selected as the Honoured Artist. He also made known that on Friday Art Thessaloniki will host secondary education students and inform them on culture and art.
Billy Zane compared his painting process to Zeibekiko dancing, explaining that by adding colour to the canvas he feels like he is dancing. He also stressed that his Greek background and his work as a film actor have influenced his artistic expression. He stated that this will be his first visit to Thessaloniki and that he could not have picked a better first trip than being the Honoured Artist at an exhibition with the prestige of Art Thessaloniki.
Lastly, the head of international relations for Art Thessaloniki, Irene Vantaraki, wished for the Exhibition to become a global pole of attraction and she invited everyone to visit.
Art Thessaloniki will last until Sunday 24 November and will offer free parking.
---