ART THESSALONIKI 2016
The 1st Thessaloniki Contemporary Art Fair, which ended yesterday after four days rich in art and culture, was warmly received by the public, with 9,420 visiting the Fair. The vote of confidence given by the visitors, many of whom came from abroad, paves the way for the establishment of Art Thessaloniki as a cultural institution for the broader region, and is preparing the ground for the organisation of an even more internationalised fair next year. In fact, most of the international visitors expressed the desire to return next year as exhibitors, representing important foreign galleries.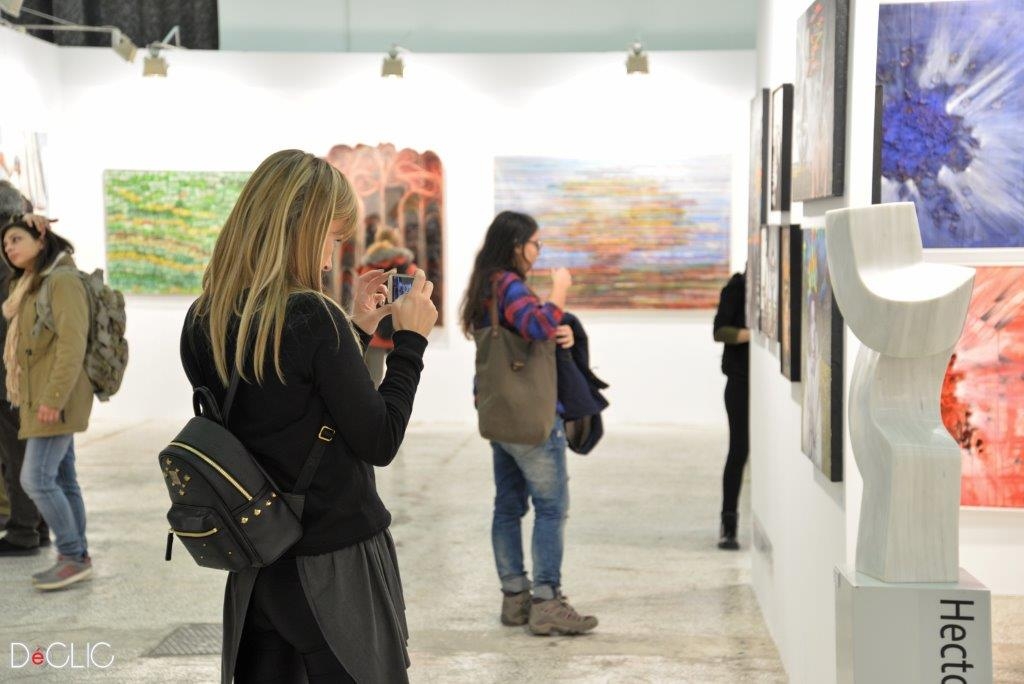 The 1st Art Thessaloniki, which was organised by TIF-Helexpo and gallery owner Pantelis Tsatsis, who also served as the artistic director of the event, impressed visitors with its high aesthetics, and was also commercially successful. At the same time, it enabled networking between Greek artists and international galleries, creating significant channels of communication.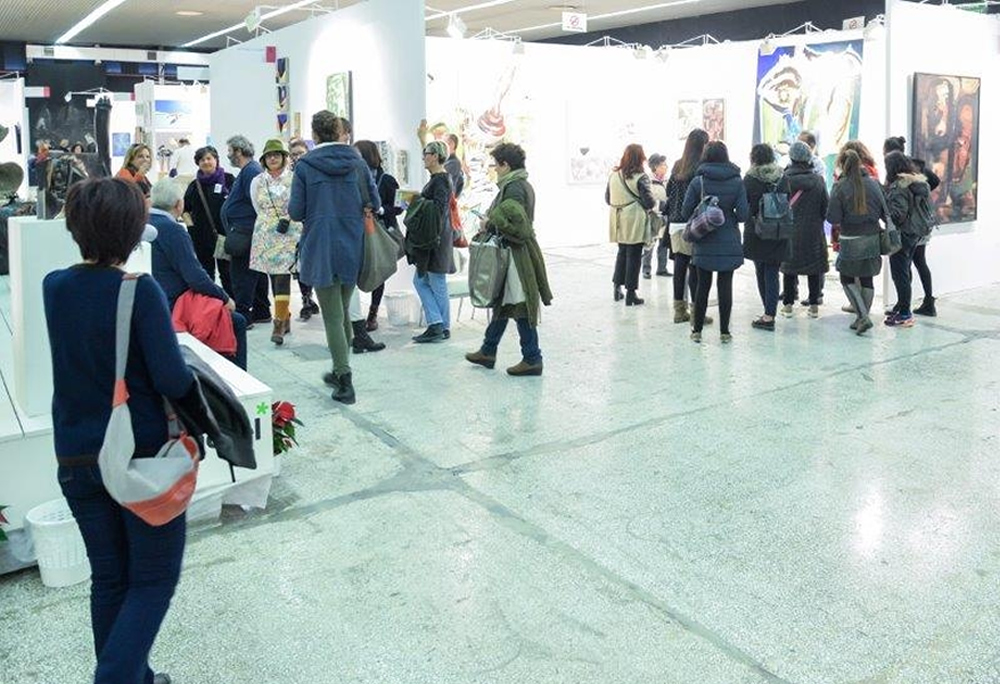 The flow of visitors to Art Thessaloniki was continuous throughout the four days of the event, which included happenings and musical surprises, while visitors showed great interest in the exhibitors and received comprehensive information during the tours held by Mr Manos Stefanidis, an art historian and assistant professor at the Faculty of Theatre Studies of the National and Kapodistrian University of Athens. The fair was visited by the Minister of Culture, Ms Lydia Koniordou, the Alternate Minister of Environment and Energy, Mr Socrates Famelos, and the Deputy Minister of Interior (Macedonia-Thrace), Ms Maria Kollia-Tsaroucha, as well as numerous politicians and artists, who congratulated the organisers on their work for the new Fair.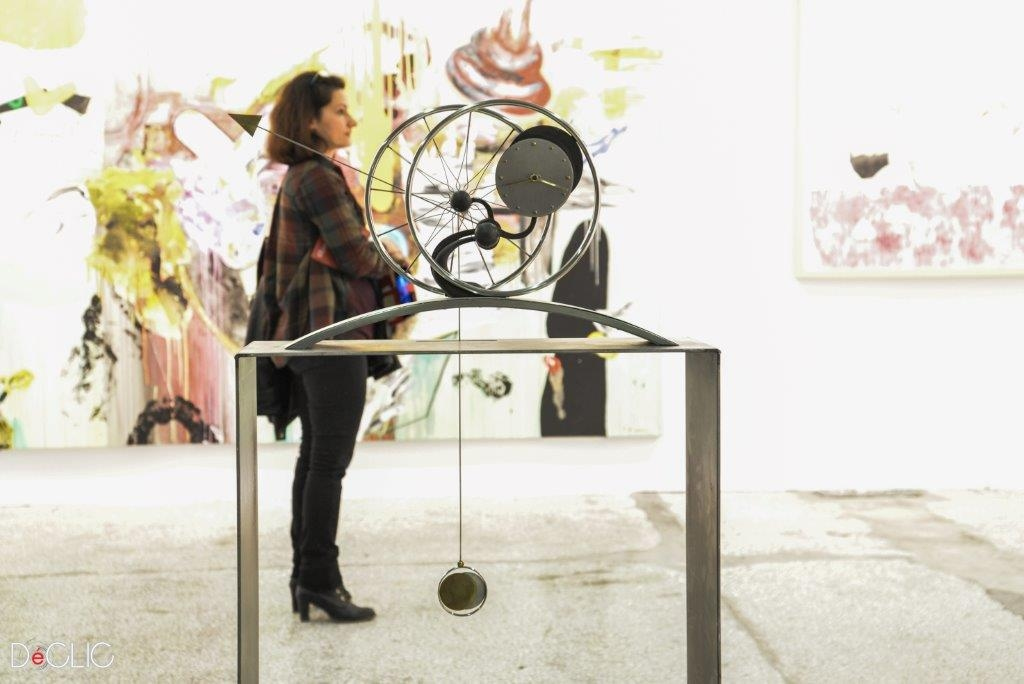 At the closing of the event, awards were presented to all the exhibitors who placed their trust in Art Thessaloniki at its inception.
The 1st Art Thessaloniki took place with the participation of 25 galleries from nine countries (Austria, Greece, France, Japan, Israel, Italy, Russia, Serbia and Turkey), including the presentation of seven parallel projects and the participation of 25 museums. The artists of honour were the sculptor Theodoros and the painter Nikos Sachinis, while emphasis was also placed on the work of Marios Prassinos. Some of the most noteworthy museum exhibitions were 'Collector's eye Ι', 'Jewish Museum', 'outsider art / eccentric art', 'Others – Once – Now' and 'Collector's eye ΙΙ'.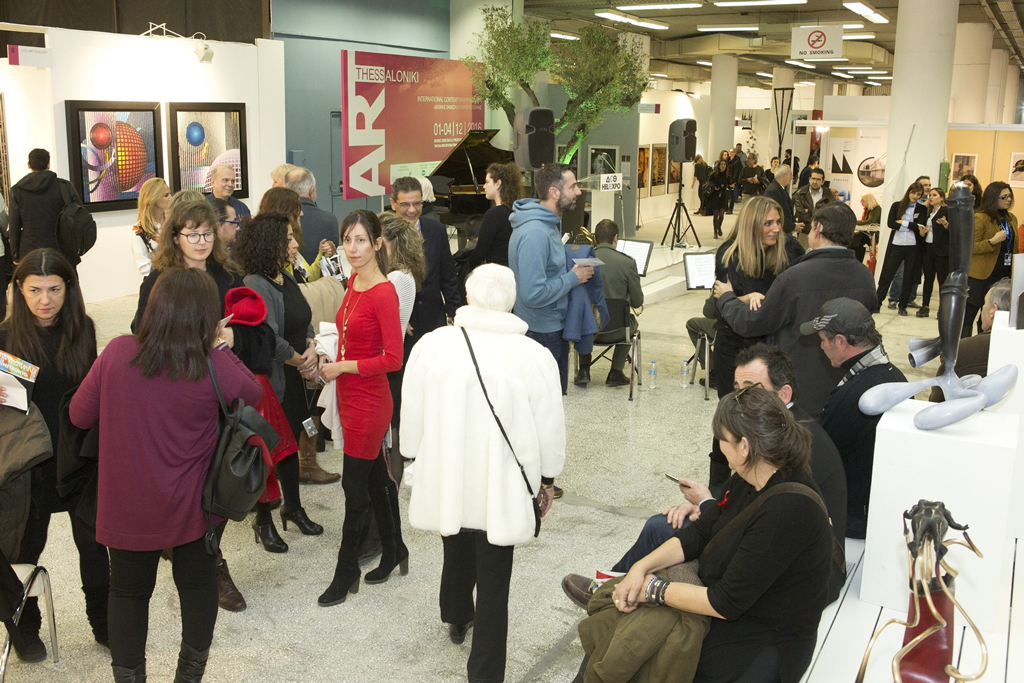 The 1st Art-Thessaloniki International Contemporary Art Fair was organised under the auspices of the Ministry of Culture and the Ministry of Interior (Macedonia-Thrace), and was held with the support and cooperation of the Municipality of Thessaloniki and numerous city agencies.
TIF-Helexpo will honour its commitment to contribute towards the promotion of culture by renewing its 'appointment' with art lovers for the 2017 event.