First Presentation Art Thessaloniki Fair
Ημερομηνία:
Tuesday, 2 December, 2014
The Art Thessaloniki is an International Exhibition of Art Galleries in Southeast Europe with an extensive parallel program that will embrace the whole city of Thessaloniki, cultural institutions, museums, art schools, and art publications. The 1st Art-Thessaloniki is organized by TIF-HELEXPO together with PANTELIS TSATSIS.
The first presentation of Art Thessaloniki took place with great success, on Saturday, November 8, at the Congress Centre of HELEXPO.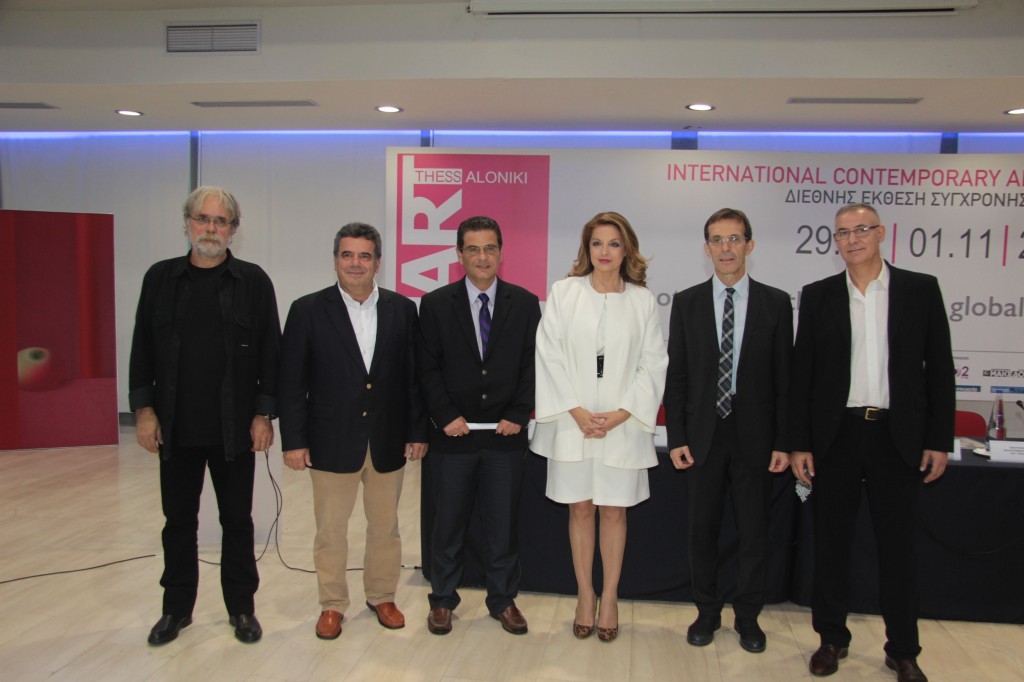 The Vice-Minister of Culture and Sports Mrs. Angela Gerekou honored the event, and spoke about Art Thessaloniki as "another step towards cultural diversity, openness and cosmopolitanism imposed by history and location of Thessaloniki, also as an initiative fully compatible with the cultural needs of our country and culture, as a triptych: culture-openness-growth philosophy which coincides with the policy of the Ministry of Culture."
The CEO of TIF-HELEXPO, Mr. Kyriakos Pozrikidis, noted that the objective through these kinds of initiatives is to promote Thessaloniki as an art destination in Southeast Europe and to create a major campaign abroad for the promotion of the 1st Art-Thessaloniki.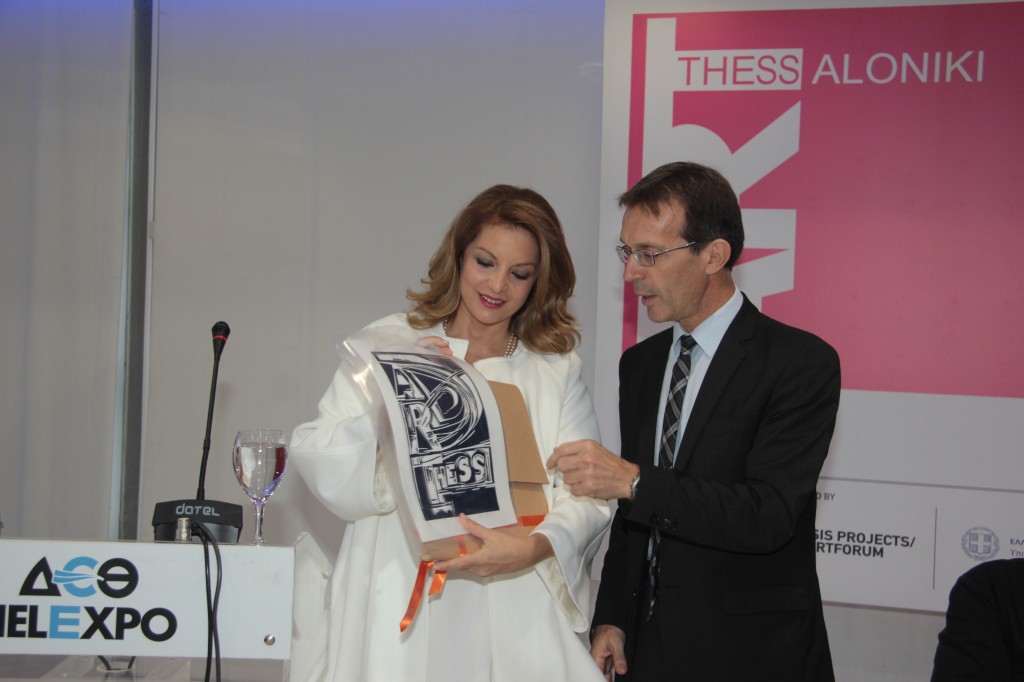 The Director, Mr. Pantelis Tsatsis stressed that this art exhibition opens new horizons to the countries of Europe, the Balkans, the Black Sea, the Mediterranean, Russia, Turkey, Israel, and all countries of the world, noting that "it is time that Thessaloniki needs new friends, new wings and Art Thessaloniki as an annual event, will give exactly that to Thessaloniki." As indicated by its motto «It is not just another art, it is global art», the Art Thessaloniki invests in extraversion following modern standards imposed by globalization.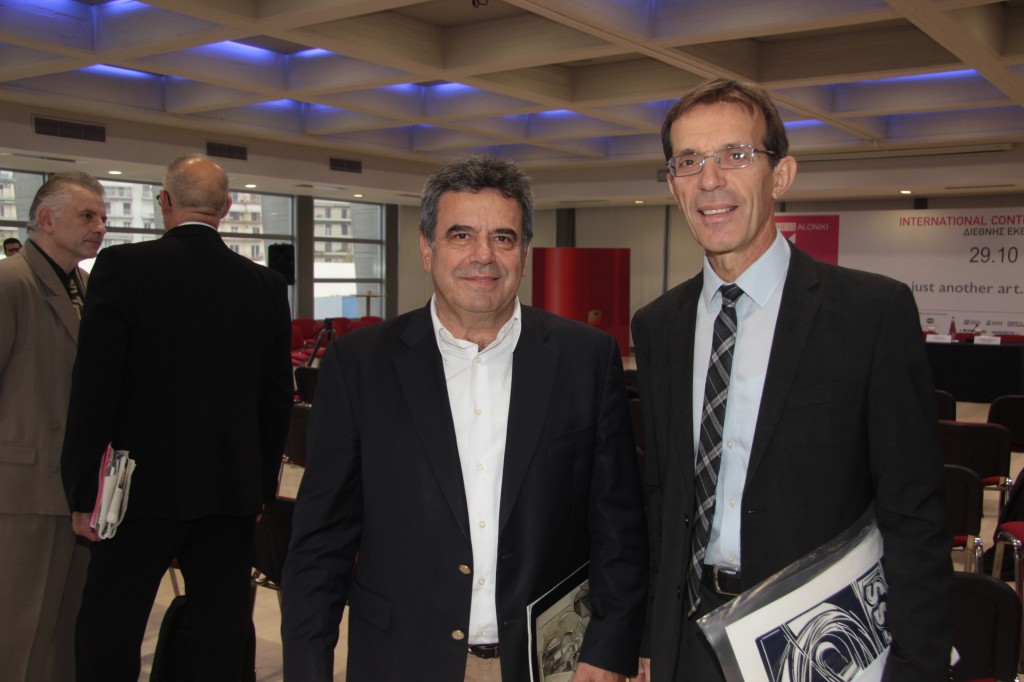 In line with this philosophy, Professor of Philosophy of Art and Culture and Advisor to the Prime Minister, Mr. Demosthenes Davvetas conveyed the support of the state in this ambitious effort. "This Art Fair does not have a local character; it should have a strong voice, which initially should be competitive, so that the art and the galleries that will come here should be of a high standard, in accordance to the European standards…" The event was attended by journalists, representatives of city agencies and prominent persons from the world of literature and the arts.
Art Thessaloniki has the ambition to establish itself as an annual event and it will be held under the auspices of the Ministry of Culture, the Ministry of Macedonia - Thrace and the Municipality of Thessaloniki.