Theodoros Stamos (1922-1997) -  REDS - Zacharias Portalakis collection 
---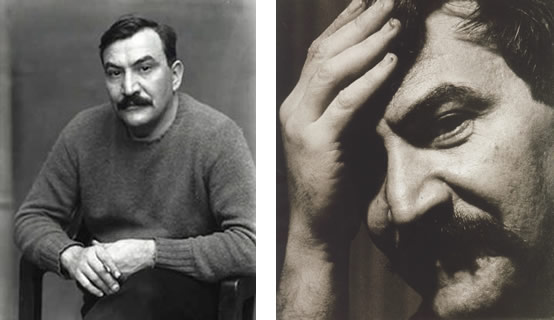 ---
How to paint  Inferno? What colors to use? How to enlighten the subconscious? How to  approach the invisible, the inner scape? Αbstract painter seems like blinded Oedipus.  This is his damnation, this is his salvation, also. He does not need to see, 'cause he, already, knows. Abstraction, a theology with no God.
 After an explosive first period on his career on Biomorphics, Sun  Boxes and Infinity  Fields, Theodoros Stamos faces a great interval of mental inversions and artistic doubt. Member, himself, of the Irascibles  (1951), the famous, as much as, fighting, team of the American abstract expressionism  and close friend to the most distinguished faculty of New York, as to  Barnett  Newman,  Arshile  Gorki,  Fernand  Léger,  Clifford  Still or Mark  Rothko, he achieves what every ambitious creator seeks: the recon art form, the personal tag, the significant  form, as Clive   Bell would want.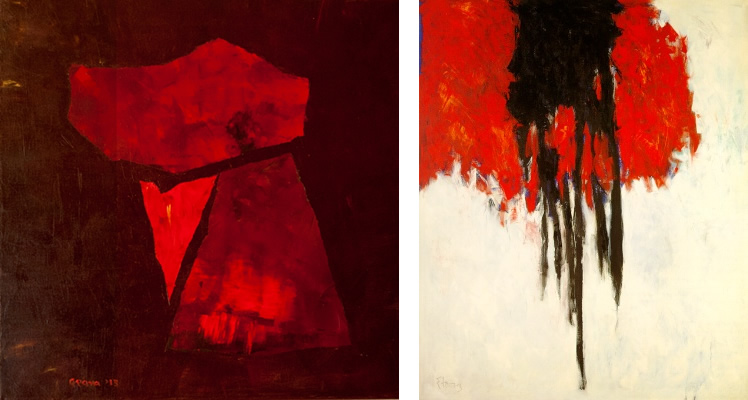 But this was not enough. Recognition was followed by contestation, and fame by a suspected nature. Away from the tradesmen interests and their strategic games, Stamos  creates from  1986 to 1994 in Lefkada, Greece,  the most shocking self-confessional state of oneness, the Reds.
Once more, is about  the Interminable Fields (Infinity  Fields), inspired by an ideal and inaccessible Lefkada, however, illuminated by a hidden light and penetrated through a metaphysical shiver. There are no more trapped sols ready to explode, nor are there vast horizons but, only, incandescent styles, anxious, spontaneous and violent, like tongues of fire. The meditative Stamos becomes allusively metaphysical,  painting death, irrelevant whose, his or ours, from the artistic awareness of life. 
And if most of the New York Faculty representatives were reconciled in a cerebral formalism, Stamos kept, until the end, his existential expressionistic beliefs, remaining to be one of the classic abstracts. His incompatible romanticism emerges in his last, semi-finished painting, dedicated to Van  Gogh, constituting the highlight of his feature.
---
Manos Stefanidis, Associate Professor of EKPA