VLΛVESEndangered, 2017
---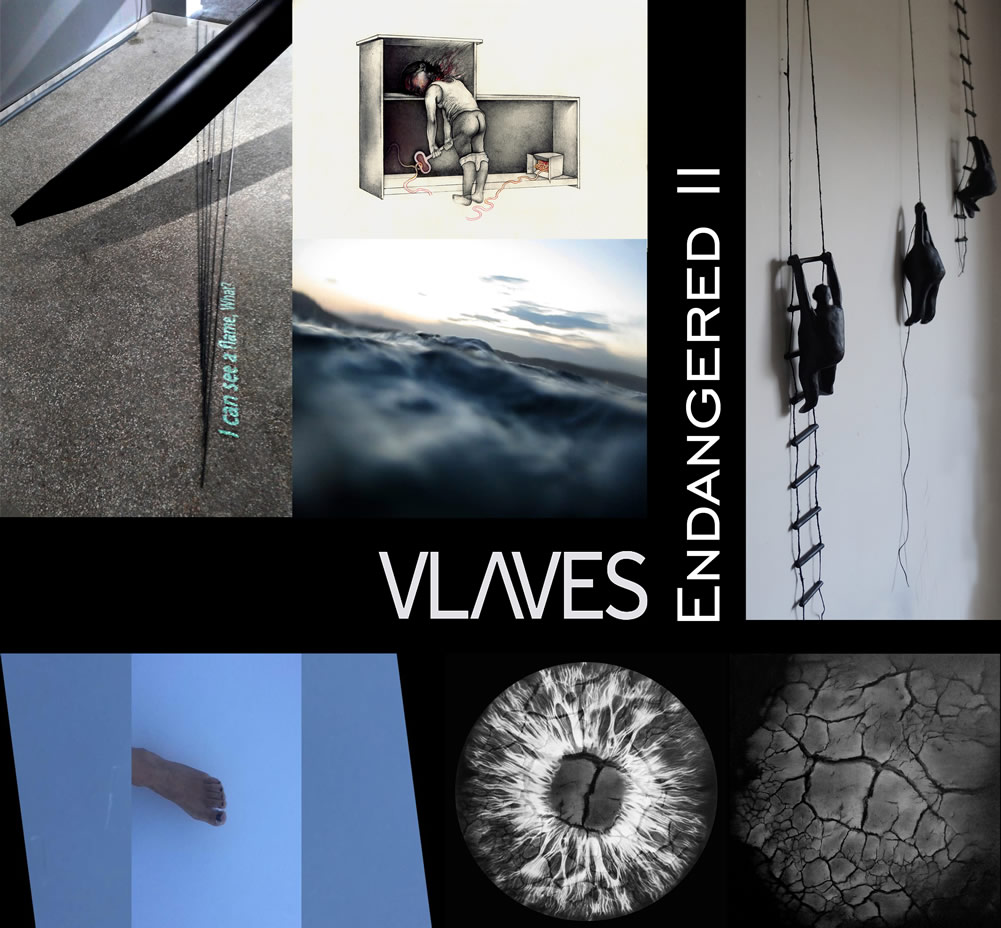 VLLVES is a group of artists from Greece, who investigate, since 2012, subjects of modern human dysfunction not only in personal but in social level, as well. Their works import a dialogue with art historians, writers and experts who, all, approach the subject of disfunction via their professional view, as doctors, dramatotherapists, psychotherapists etc.
Since the beginning of the group, the ideological practice is to invite each time young artists to participate in its exhibitions,  aiming at the exchange and fullfilment of ideas and proseggiseon. In ArtThessaloniki  2017 the artist Ioanna Kazakis, the photographers Christina Zachopoulou and Charis Akriviadis and the animator/creative  technologist Panagiotis Triantafyllidis are invited to investigate jointly, with different means, techniques and beginnings, the significance of endangerment in the Endangered   II exhibition.
The artworks of the Endangered II exhibition remind us that the significance of danger lies to the extend a person is free to judge and decide for his/her life, resultantly to the personal experience, perception and temperament. Maybe, at the end, trough the endangerment, life and art, they meet their most essential, common place of reaction.
Participated artists  ART THESSALONIKI   2017: Myrto Bounatsou and Stelios Ntexis, Synthia Gerothanasioy, Christina Zachopoulou and Charm Akriviadis, Ioanna Kazakis, Fotini Poulia, Chrysanthos Sotiropoylos, Panagiotis Triantafyllidis, Efi Foyriki
VLLVESEndangered,  2017, Participating artists: EileenBotsford   ,  Thodoris Veronikis, Myrto Bounatsou & Stelios Ntexis, Synthia Gerothanasiou, Yannis Giannakopoulos, Konstantinos Dimopoulos, Kostas Kourtidis, Fotini Poulia, Christos Sarris, Chrysanthos Sotiropoulos, Efi Fourikis.
---
Vasiliki Vagenou, Art Historian