Collector's eye ΙΙ
The exhibition of part of Aris Stoidis's collection at Art Thessaloniki constitutes a gesture of extroversion on the collector's part, in his effort to take us along with him on his personal journey through the selection of his artwork, holding as a compass his critical eye, his aesthetics and his love of art.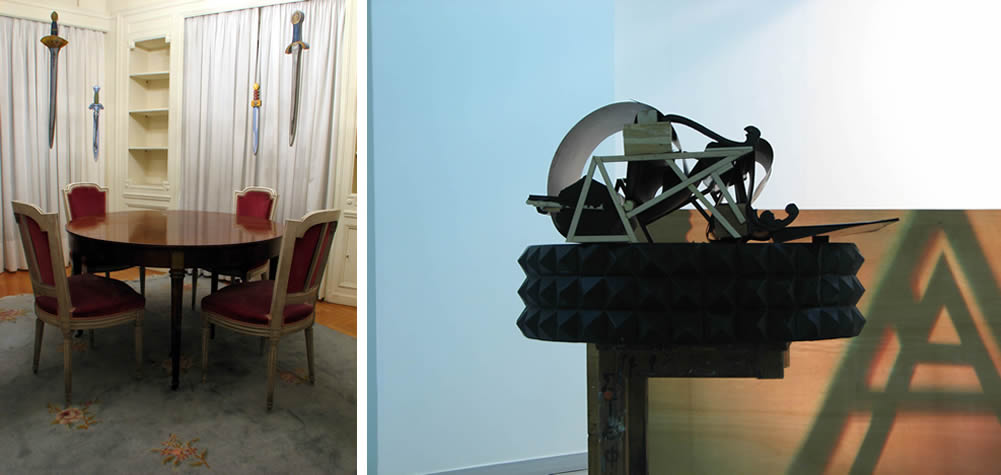 This very love is the linchpin of his activity as a collector, which is a way of life for Stoidis: As a collector, he persistently builds his personal collection. He does so in a selective manner, after research that requires time and a penetrating eye, taking into account the content that emerges from the form, the conceptual core of the visual language, as well as the sensorial presence of the artwork.
Whether consciously or subconsciously, he composes his collection within this frame of reference, following his instinct, his aesthetic criteria, and his preoccupations, so that the invisible thread connecting these becomes evident as the dynamics of relations between artistic pertinences, ideological associations, and aesthetic affinities that come together and coexist through the collector's eye, through the pleasure of the hunt and of the wait, just before the acquisition, in an attempt to manage the relation to death.
With his dual role as a collector-artist, his artistic drive, his knowledge and sensitivity, Stoidis, fascinated with research and the productive advancement of modern artistic reflection, approaches art with alertness and in contact with what is happening around him.
The artwork he has selected to be exhibited with the occasion of the Foire are part of a perpetually enriched unity, consisting of creations by artists that cover the whole spectrum of contemporary art and are articulated in such a way, that anyone can assemble and dismantle their own narratives.